1
« on: September 24, 2013, 02:31:28 pm »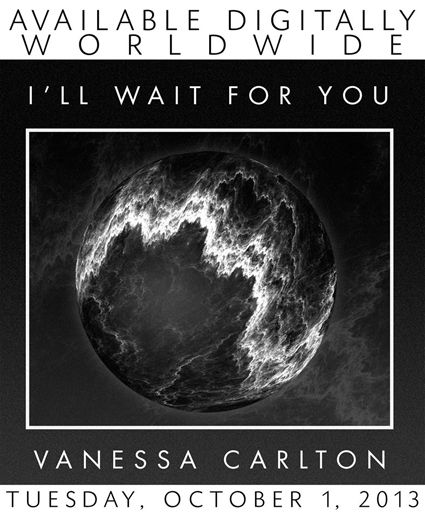 Vanessa Carlton will release a digital single "I'll Wait For You" on 10/1/13.
It was around midnight at the tail end of last winter when my friend Patrick called me to tell me he had been bewitched by a song. He had been given his grandmother's collection of 78's and had discovered this tune sung by Bernice Parks. He played it for me thru the phone while I laid on the couch with my dog...tv on mute. It sounded like a beauty.
Patrick had a plan. He asked if I'd fly down to Nashville (from New York) and reinterpret this song with he and his pal Luke. Victor (dog) and I flew down a week later.
When I started to sing, a rain storm broke out. I sang thru the whole storm in this lovely studio behind a house. Luke played slide guitar while I sang and Patrick played drums in a bombastic orchestral style later that evening. Carl (who plays in My Morning Jacket with Patrick) came by late that night and sang some crazy high background parts. Hancock Reserve may or may not have been flowing.
The next day I flew home...just in time to miss the incoming Nashville tornado.
We all fell under the spell of a simple and beautiful song and it was an honor to sing on it with such a talented group of guys. Im happy I picked up the phone that night.
Enjoy "I'll Wait for You"
xx
Vanessa